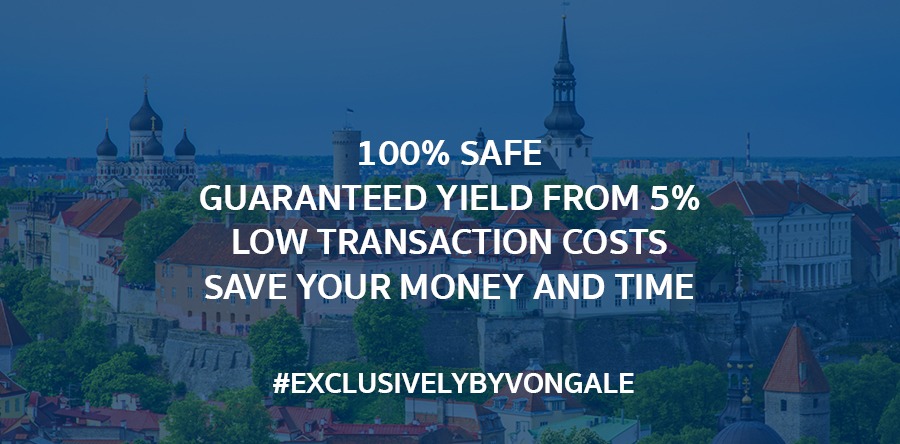 How we work:
We find out your budget, requirements for the apartment, your wishes.
We prepare a list of 5-7 suitable apartments according to requirements.
You choose 3 options that are most interesting to you.
We do a detailed review, additional photos and a short video for each apartment and give our comments.

In the case of apartment in new development project, we provide all possible information.

You choose the most suitable apartment.
We are negotiating with the seller regarding the final price and terms of sale.
You confirm the final offer (including all transaction costs) and readiness for purchase.
We are preparing a notarial transaction, if necessary, organize translations of all necessary documents into the required language, advise on all issues.
You come to Tallinn to transaction. If necessary, we help with booking the hotel and will meet you at the airport.

When buying an apartment in apartment in new development project, the transaction takes place in two stages, it will be necessary to come one more time to Tallinn, but we can attend on your behalf on the final transaction with a power of attorney.

After transaction we organize inspection of the apartment and do the handover, ask the seller how everything works, and check the presence and condition of any item being purchased.

In case of purchasing an apartment in new development project, we are also ready to help with design project and furnishing together with our partners.

We start to look for a tenant and organize viewings.
As soon as a suitable tenant is selected, we prepare the contract and you sign it together with the tenant.
We do the handover of the apartment and you begin to receive a monthly rent.
Throughout the process and during the rental contract we advise you on any issue.
Also, if necessary, we help with the registration of a company and help in organizing accounting.

All our activities are carried out in accordance with the laws of the Republic of Estonia and the regulations of the money laundering bureau.

---
Please fill the form and we will contact you within 24 hours and make you a proposal.